Robot-assisted physiotherapy in Hong Kong - REX Bionics Exoskeleton Walking Robot
2015-08-06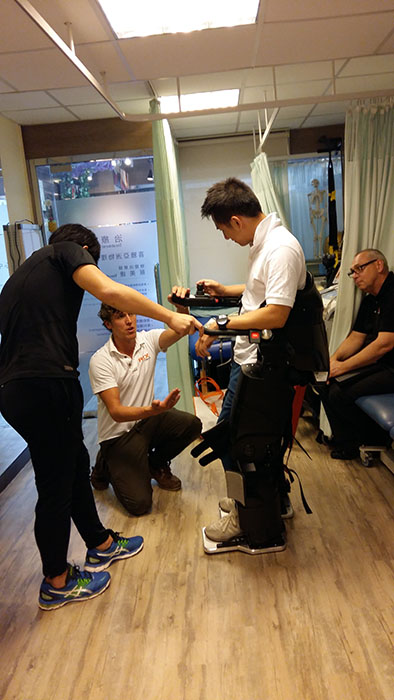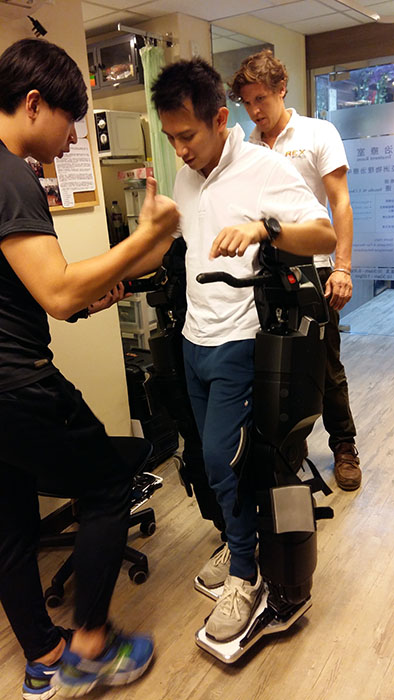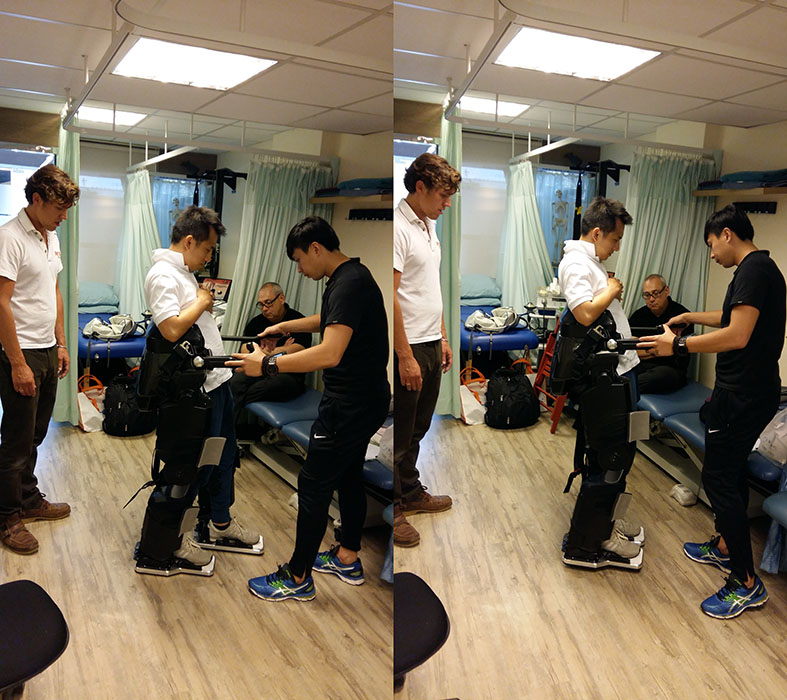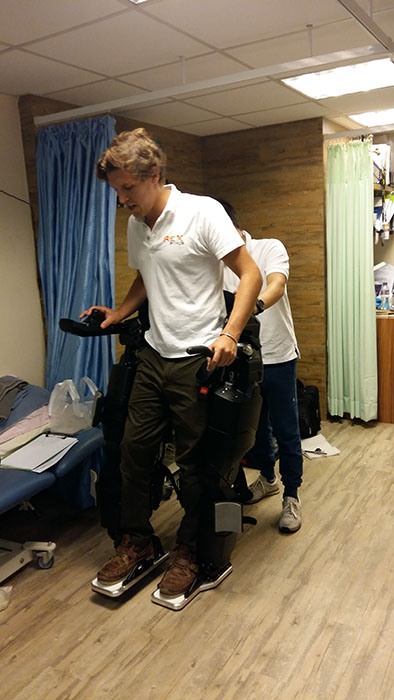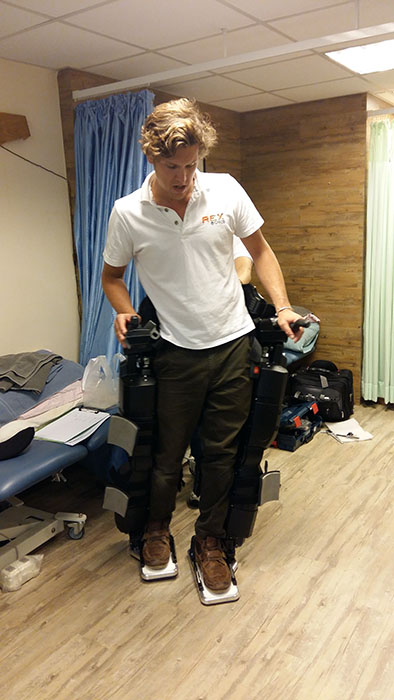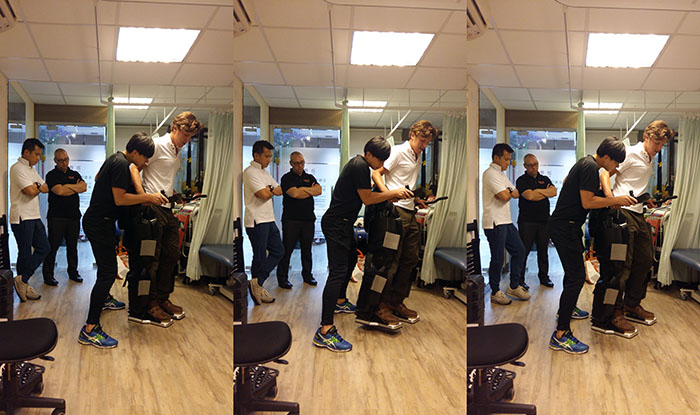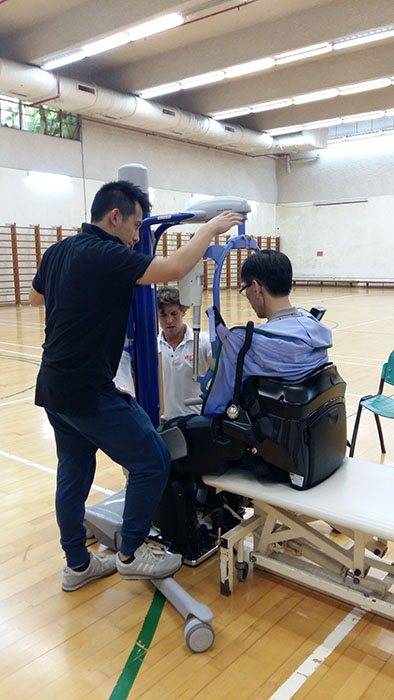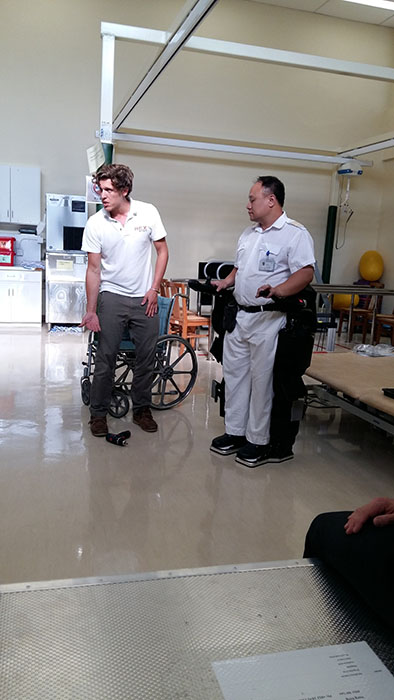 Rex Bionics is doing demonstration in Hong Kong and showing the benefit of Robot Assistive technology in daily clinical usage in physiotherapy department in Hong Kong.​
Standing and walking again in REX felt weird and wonderful but natural at the same time. It's fantastic to be back at eye level with everyone again​. ​The REX robot lifts patients into a robot-supported standing position, so they can then do specific​ training​ exercises.​ ​REX offers additional benefits to patients over other exoskeletons because it allows patients to retain the use of their hands and upper body during treatment.
The benefit of using a device such as Rex from the physiotherapists and healthcare provider's point of view is that it could potentially reduce the number of physiotherapists needed per patient, thereby allowing more patients to be treated at the same time. There could also be cost savings from the potential reduction in complications that result from long periods of sitting or lying down​ and also REX Robot can prevent occupational injuries to the physiotherapy staff during the standing and trunk stability training process.